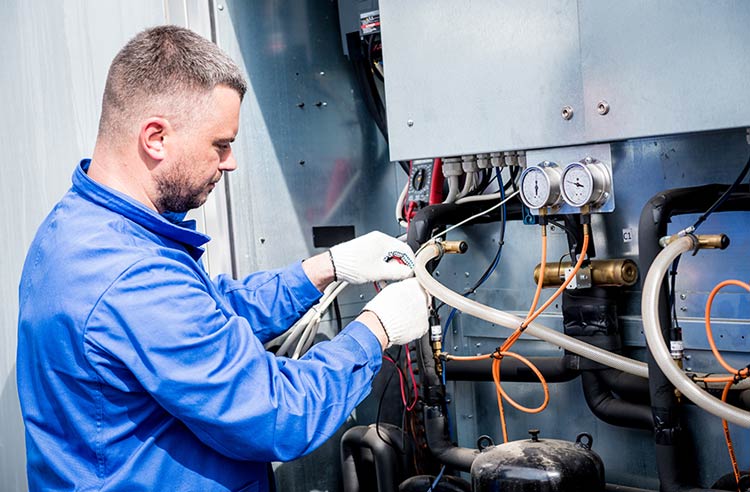 When it comes to air conditioning, heating and cooling, and indoor air quality in Raleigh, North Carolina, Superior Mechanical Inc. stands as the trusted choice. Our experienced technicians have been serving the local community for over 30 years, offering a wide range of commercial HVAC services tailored to meet their specific needs.
Our team of skilled professionals excels in air conditioning systems, heating and air conditioning repairs, furnace installations, and much more. We understand the importance of a properly functioning HVAC system for your commercial space. Whether it's emergency service, preventative maintenance, or a new installation, we've got you covered.
How We Serve The Raleigh, NC Community
We prioritize indoor air quality and energy efficiency. Our services include duct cleaning, ventilation solutions, and high-efficiency HVAC system installation. We are committed to providing you with a comfortable and healthy indoor environment, and we have the skill and experience to make that goal a reality.
As a leading commercial HVAC contractor in Raleigh, NC, we specialize in heating and cooling systems, air conditioning repair, and installation of energy-efficient equipment. Our team is trained in handling various HVAC components, from ductless systems to heat pumps, ensuring your complete satisfaction.
We work with our clients to ensure we fully grasp what their needs are before offering custom-tailored strategies to resolve their HVAC issues with minimal cost, effort, and time.
You can count on us for services related to
Air conditioning repair and maintenance
Heating system installations and repairs
Duct cleaning and ceiling
Indoor air quality solutions
Energy-efficient HVAC system repair and maintenance
We understand the unique needs of businesses in Raleigh, NC, and offer commercial heating and air services that are efficient, reliable, and cost-effective. Whether you need a new air conditioning unit, HVAC repairs, or a preventative maintenance plan, we deliver prompt and professional service.Our air conditioning service experts specialize in the installation and repair of a variety of cooling systems, including air handlers and mini-split units, ensuring your commercial space is comfortable all year round.
Get The Commercial HVAC Services You Need
When it comes to heating and air conditioning, our certified technicians are well-versed in the latest commercial HVAC technologies, offering services like heating repair, thermostat installations, and efficient geothermal solutions. Do not let heating and cooling issues disrupt your business. Contact Superior Mechanical for all your commercial HVAC needs in Raleigh, NC. We guarantee courteous and quality service, ensuring your HVAC system runs smoothly year-round.
If you are looking for optimal heating and cooling performance, our HVAC maintenance plans include regular tune-ups, and handling everything from checking refrigerant levels to ductwork inspections. For a consultation or emergency service, contact us today! Experience the difference with Superior Mechanical, your trusted partner for all things commercial HVAC in Raleigh, NC.