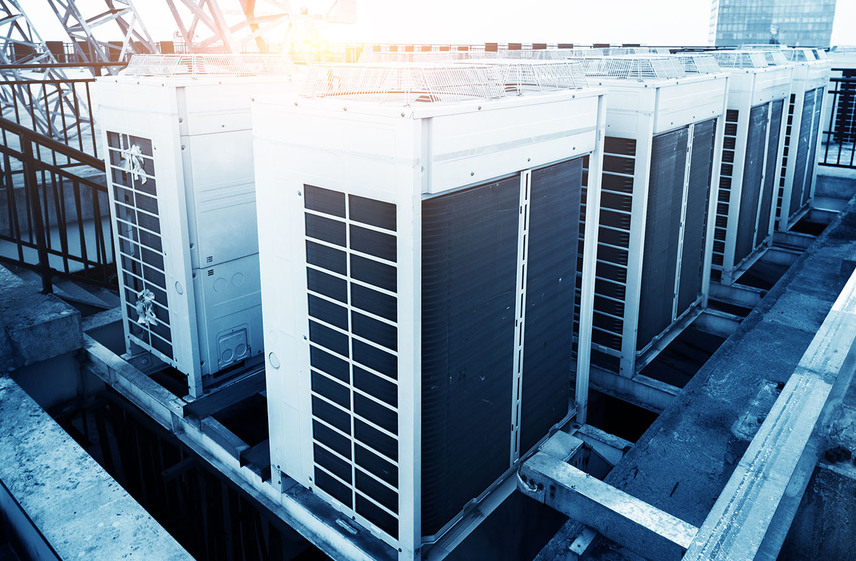 When you have any kind of issue with your heating, ventilation, and air conditioning (HVAC) systems, Superior Mechanical Inc. offers the Wilmington, North Carolina community the premier services backed by decades of experience they deserve from their HVAC technicians. We are proud to offer honest, swift and professional solutions for all of your heating and cooling needs, no matter how complex they may seem. Regardless of what you are looking to accomplish for your commercial HVAC goals, we have the skills, resources and experience to help with all of your commercial heating and cooling needs.
Our Extensive HVAC Service Options
At Superior Mechanical, you can benefit from our long list of HVAC services, including those related to air conditioning, heating and cooling system installations, ventilation solutions, and air conditioning repair. Our goal as your HVAC technicians is to handle any needs you may have from installation to replacement, and help you avoid unnecessary issues with our services.
Our HVAC contractors offer heating and air conditioning system installation, maintenance, and repair services for commercial buildings to ensure comfortable indoor air quality and energy efficiency.
Our skilled technicians are fluent in handling issues involving:
Commercial HVAC installation - When your location needs a new HVAC system, we can help you choose the perfect fit for your facility based on your unique needs as we handle everything in the installation process. We specialize in installing high-efficiency systems that provide clients with consistent and cost-effective comfort, which allows you to rest easily as you save on high energy bills. We can also offer our services for HVAC options including heat pumps, ductless systems, and other sustainable solutions. When you come to us for a new HVAC system, you know you will be able to find something that suits your budget and needs.
Commercial HVAC repair services - While the products we offer have been proven to stand the test of time, repair services can be necessary. When these issues arise, we are quick to respond to your needs, determine the full extent of the problem, and offer a solution with as little complication and difficulty as possible. Our emergency repair services can get your system up and running as soon as possible. Our technicians can diagnose issues with your air handlers, furnaces, heat pumps, air conditioning units, thermostats, humidifiers, ductwork, and other heating and cooling equipment to properly service and repair HVAC systems.


Preventative maintenance - The best way to avoid a catastrophic failure of an HVAC system is to regularly maintain the system to prevent these issues from ever happening. We can come out to keep your system running all year long through any weather conditions. Our preventative maintenance plans can help your systems maintain peak efficiency of extended amounts of time. Our preventative HVAC maintenance can include tune-ups, filter changes, coil cleaning, duct cleaning, and refrigerant checks provided by our licensed technicians maximizes system performance, air quality, and energy savings on your utility bills.
We proudly offer our services to clients throughout Wilmington, North Carolina, and have catered to HVAC needs in facilities including:
Schools
Warehouses
Offices
Industrial spaces
Rental properties
Government buildings
No matter what kind of establishment your commercial HVAC needs are for, we are prepared to help you with them. Choosing our team to help you means choosing a team that values professionalism, expertise and customer satisfaction above all else. We take a deep pride in providing all of our clients with top-notch performance and workmanship to ensure every installation, repair or maintenance service is performed with perfection in mind. Our team is also fully insured, and we let our past projects speak for themselves when it comes to confirming our quality of workmanship.
Leave Your Commercial HVAC Needs To Us
If you have air conditioning installation needs, heating repair issues, or just want to increase the quality of your indoor comfort and air circulation and your business is located in or around Wilmington, NC, the team at Superior Mechanical Inc. is here for you. Our professional and courteous team can reduce the downtime of your HVAC system.
If you are ready to become our next satisfied customer in the Wilmington community, contact us here to schedule your initial consultation. We are ready to be your go-to technicians for all of your HVAC needs.